The beautiful Kunstboek 2019 was published recently.
Click the image to download the book as a pdf.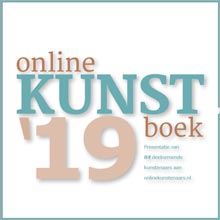 You can find other publications of my work in the following books:
Textiles Now
Drusilla Cole
Laurence king Publishing, London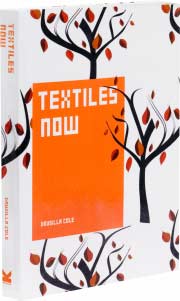 1000 Artisan Textiles; contemporary fiber art, quilts, and wearables.
Sandra Salamony & Gina M.Brown.
Beverly, Massachusetts.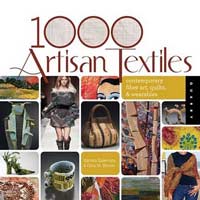 500 Judaica: innovative contemporary ritual art.
Ray Hemachandra
Lark Books ( A Division of Sterling Publishing Co., Inc.
(In the U.K. distributed by GMC Distribution Services
Astle Place, 166 High Street, Lewes, East Sussex, England BN 7 1XU)
This is a beautiful publication about Jewish ceremonial objects in various materials.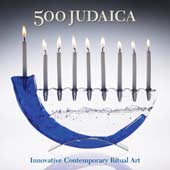 2006 12ème Carrefour Européen du Patchwork, catalogue prestige 2006
2007 Janvier/Février N.57 Quiltmania, Le Magazine du Patchwork
2007 Oplossen en Verdwijnen door Afke Zwierzina-Knol: uitleg en ideeën rond wateroplosbare stof. Uitgeverij De Doelenpers bv, Alkmaar.

2007 Dutch Quilts in Beeld door Ria van Els-Dubelaar. Zijdar Book

European Art Quilts IV, catalogue 2006
"Weven", weaving magazine, August 2006
Quilting Arts magazine, winter 2005, issue 20
Quiltnieuws, december 2005, nr. 86
Pfaff: Art Embroidery portrait gallery, October 2005
Magazine Piecework (Interweave Press) May /June 2005
Textil Forum, December 2003
Embroidery, July 2003
Cover Jüdisches Museum Diary 2003-2004
Roel Smit-Muller: 40 years Artgallery Lenten; 2002. (ISBN 90 400 9687 2)
Geschichten einer Ausstellung, Zwei Jahrtausenden deutsch-jüdische Geschichte, Jüdisches Museum Berlin, 2001
Discovering the Jewish Museum Berlin, Two Millennia of German Jewish History, 2001
Textiel Plus (Dutch textile magazine)September 1991 / February 1998 / May 2000 / December 2001
Celebrating Wedding, Splendid World of Needle Art, published by Art Business Time,Inc. 1999 Tokyo
'99 Miniartextil Como nona rassegna internazionale d'arte tessile
Anchor European Sponsor Award for Modern Embroidery Design 1992 and 1998
In My Image / Naar mijn Evenbeeld, Contemporary Jewish Artists in the Netherlands, published by the Jewish Historical Museum Amsterdam, 1998
Orphan Objects, Facets of the Textiles Collection of the Joods Historisch Museum Amsterdam, by Daniel M.Swetschinsky
Julie-Marthe Cohen and Stephen Hartog, Waanders Publishers, Zwolle 1997
Prana (Dutch magazine) winter 1988